My work has been chosen to feature in Singulart collection: Contemporary Polish Art
BIO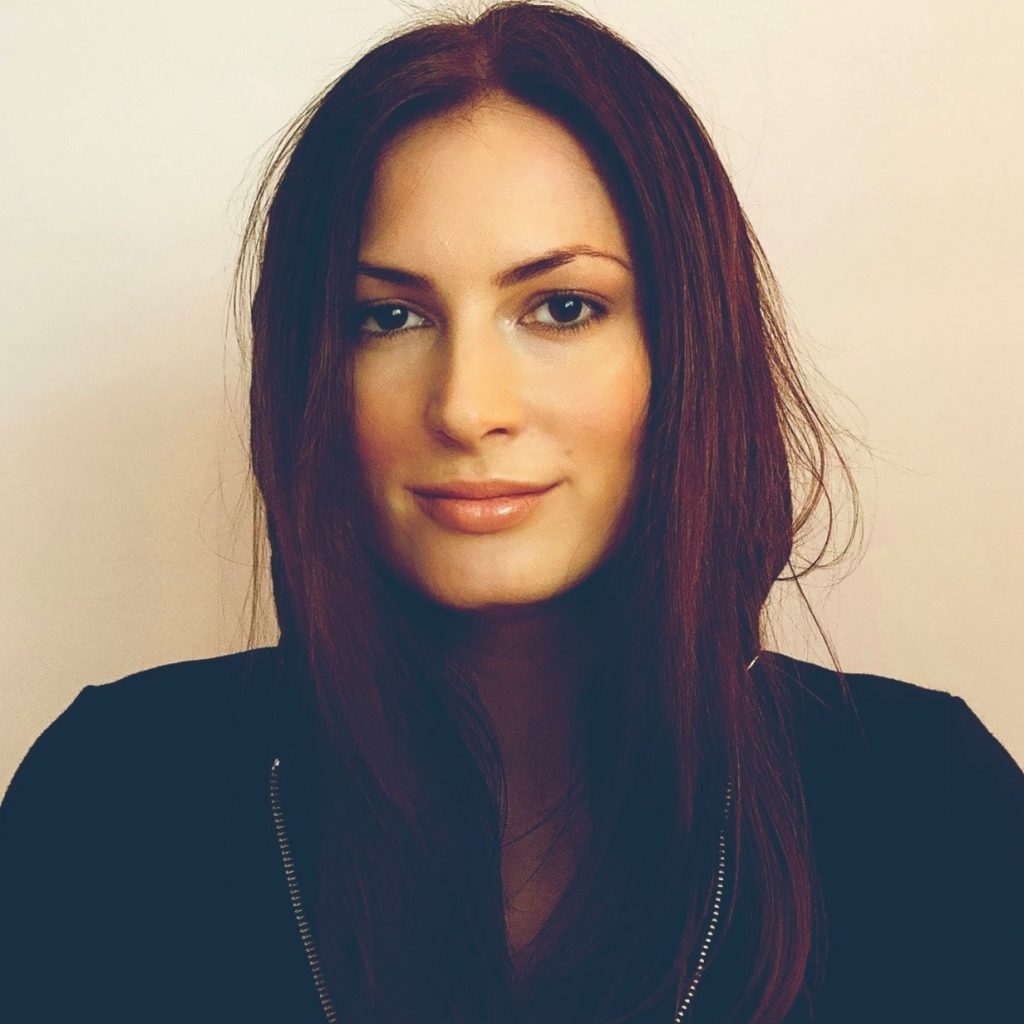 My name is Viola Pryba-Hadaś, but I am also known under my artistic moniker – Pfishova. A graduate of Faculty of Graphic Arts at the Gdańsk Academy of Fine Arts, I received my diploma in 2014, having studying under the tutelage of Sławomir Witkowski and Adam Swierżewski. For three years, I had also attended a comprehensive fashion design study and acting study in Wrocław. My artistic interests are manifold and focused around painting, illustration, fashion design, graphic and artistic design, as well as assemblage (collage). As a professional artist, I have designed jewellery, paper containers and small art forms, and created scrapbooks.
My art is characterised by a unique marriage of structure and geometry, based on the structures occurring out in the world. I am inspired by the traditional artistic techniques, such as woodcut, linocut, or drypoint, to name just a few. Some modern inspirations that affect my work are typography, but also common world problems – the omnipresence of waste, plastic, and how they bleed into the environment at large. To see how the waste can be transformed into art, I have created using nets, wires, rope, synthetics, and so on.
Nazywam się Viola Pryba-Hadaś – tworzę jako Pfishova. Absolwentka Wydziału Grafiki Akademii Sztuk Pięknych w Gdańsku, na kierunku Grafika – specjalność Grafika Projektowa. Dyplom ASP uzyskałam w 2014 roku w pracowni Sławomira Witkowskiego i Adama Świerżewskiego. Trzyletnia studyjna nauka projektowania mody. Zajmuję się: malarstwem, które studiowałam w pracowni Macieja Świeszewskiego; ilustracją, którą studiowałam w pracowniach Waldemara Marszałka i Zygmunta Okrassy; grafiką projektową i artystyczną; tkaniną i kolażem. Twórczość Pfishovej tworzy specyficzny mariaż struktury i geometrii, u której podstaw leży fascynacja strukturalną naturą a także tradycyjnymi technikami takimi jak drzeworyt, linoryt, sucha igła a także zamiłowanie do typografii. Moja twórczość dotyka charakteru całej egzystencji ożywając w strukturze, linii, a nawet literze. Poszukuję prostoty w kolorach i formach często jednak łącząc jedno i drugie wychodząc wówczas poza swoje ramy. Bliska jest mi tematyka plastiku i zanieczyszczeń planety i środowiska. Tworzę m.in. z wykorzystaniem wtórnym elementów takich jak siatki, druty, sznurki i inne formy.
ARTIST STATEMENT
I hunt endlessly in the nooks and crannies of my subconscious, the arsenal of infinite ideas. Carving the most detailed shapes, I make shapes into vectors, showing the way. I follow my instinct, but not without care, going by importance and listening to reason, until all that remains is my own being and the world I create. The space that is all mine, of which I am aware. The devil's in the detail, structures and shapes, resembling nothing from afar, but from which the pieces of the soul emerge. The dreams are distorted, hurt feelings too many to count.
I am an artistic soul through and through, trying to carve out my own space in these modern times. I feel the constant pull towards new ways of creative expression, at the same time striving to make things that will ultimately prove useful. In my mind, graphic design and art proper meet in painting and illustration, my preferred ways of expression. This still leaves ample space for my more pragmatically-oriented interests in which I can see myself developing, such as creation of logos, visual information systems, product design, interior design, mural painting, but also publishing design and typography.
I walk the line between consciously distorted art forms and carefully polished details, trying to identify with every form I create and the space it occupies. My aim is to reflect both the state of things as they are, but also anticipate into what they will turn – obscuring as much as revealing. Realism is of little interest to me, or rather, what is considered real in a world obsessed with imitation, appearance over substance. The time I spend on an art piece I spend trying to make it uniquely mine, trying to give it what makes me "me". This is how I escape pressure of technical excellence, knowing that the focus and devotion I give will shine through my art, making it worthwhile. Looking for inspiration, I look until I can no longer see the obvious, and only when I stop trying to notice every detail, the image emerges.
As a deeply sensitive and empathetic person, I want my art to touch upon what's important, what's sometimes painful or difficult to talk about. This is where the idea of PLANET RECYCLED ART comes from – the multitude of impulses, all equally fascinating and intertwined, can become real thanks to various techniques I find liberating as an artist. All my ideas I put down on blank page, then design. By creating a clean canvas for my art, I escape the mundane reality
Buszuję nieustannie w szufladach własnej podświadomości, świadomości nieskończonych pomysłów. Długotrwale dłubię najmniejsze kształty, geometrią nakreślam kierunek. Instynktownie, niepochopnie. Świadomie. Istotnie. Czując. Istnieję wówczas tylko Ja i Mój świat. Moja Przestrzeń. Moja świadomość. Sedno tkwi w szczegółach, strukturze, kształtach. Z oddali plamy z bliska kawałki porozbijanej duszy. Niezliczone fragmenty pokaleczonych uczuć, zdeformowane marzenia. Oscyluję pomiędzy świadomie zniekształcaną formą a dopracowanym szczegółem, identyfikując się z daną formą i przestrzenią w której ją osadzam. Próbuję w nieoczywisty sposób odzwierciedlać to co zastane i wciąż uobecniające się. Częściowo chcąc to zamaskować częściowo odkryć. Każda praca przechowuje część mnie dzięki wielogodzinnemu skupieniu i oddaniu. Odkrywam siebie próbując się ukryć, zwłaszcza przed sobą. Na nowo patrzeć niczego już czasem nie widząc. Nie dopatrując się i nie wyczekując zaczynam widzieć.
Dzięki ogromnej wrażliwości i empatii chcę swoją sztuką pomagać, poruszać ważne tematy czy mówić o tym co wstydliwe dla naszej ludzkiej rasy jak idea PLANET RECYCLED ART. Mnogość fascynacji zmiksowanych i przenikających się wspólnie może urzeczywistniać się dzięki realizacji poprzez różne techniki które dają mi wolność działania. Notuję pomysły, projektuję. Uciekam od oczywistości tworząc sterylne podłoże twórcze dla własnej pracy.
Równolegle pasjonuje mnie litera i jej moc przekazu, moc oddziaływania znaku graficznego. Symbole, znaki wynikowe spostrzeżeń. Przeistaczam otaczające mnie od dziecięctwa kaszubskie znaki z serwet, wazonów, porcelany na własny graficzny język. Zdejmuję z nich kolory, nadaję im formy graficznych symboli. W pewnym sensie odcinam się od nich lecz tylko delikatnie ponieważ nadal je kocham. Tworzę je na nowo, po swojemu, wplatam je w mój świat. Rzeźbię nimi swoją przestrzeń. Owe znaki, symbole przenoszę na obrazy, grafiki, ilustracje czasami opanowują cały obraz a czasami są tylko drobnymi elementami. We wzorach z dzieciństwa widziałam znaki, litery, formy dlatego dziś słowa czy znaczenia przemieniam w znaki graficzne, pieczęcie, formy. Formy bezdźwięcznie ale graficznie potrafiące wyrazić uczucia i wrażenia. Próbuję przemycać hasła które bądź dosłownie bądź to przybierając formy graficzne czy przeploty mają na celu przypomnienie o nich, refleksje nad nimi, ale przede wszystkim powrót do nich nie tylko w formie słów lecz czynów, reakcji, odczuwania. Formy graficzne reprezentowane również w anagramach tworzą różne słowa. Obraz zmusza cię do przyglądania, myślenia, czytania lub rozszerzania historii własnych słów. Słów które w dzisiejszych czasach często uważane są za banalne czy też ich wymowa bądź przyznanie się do ich odczuwania wzbudza wstyd, zawstydzenie, słabość, onieśmielenie. Np. współczucie, miłość, litość, wybaczenie, empatia, zrozumienie, pokój, uczciwość itd.
---
RECENT AWARDS
° September / October 2019 – Top 30 finalists in the BIG Awards competition. Barcelona SWAB Art Week. Big Awards Collective Exhibition at CAGE Gallery, Barcelona, Spain
° October 2018 – Distinction in the International Contest of Visual Art Name's CASSUBIA VISUALES 2018, Reda, Poland
° May 2018 – 7th International Socio-Political Poster Biennale, MDSM, Creative for Human Rights, Prize Chairman of the Association of Polish Artists and Designers: Understand Autism, Oświęcim, Poland
° May 2018 – Collective Exhibition in Gallery Szyb Wilson. II Review of Contemporary Art New Avant – Garde, Katowice, Poland
---
VII MIĘDZYNARODOWE BIENNALE PLAKATU SPOŁECZNO-POLITYCZNEGO
Twórczo na rzecz praw człowieka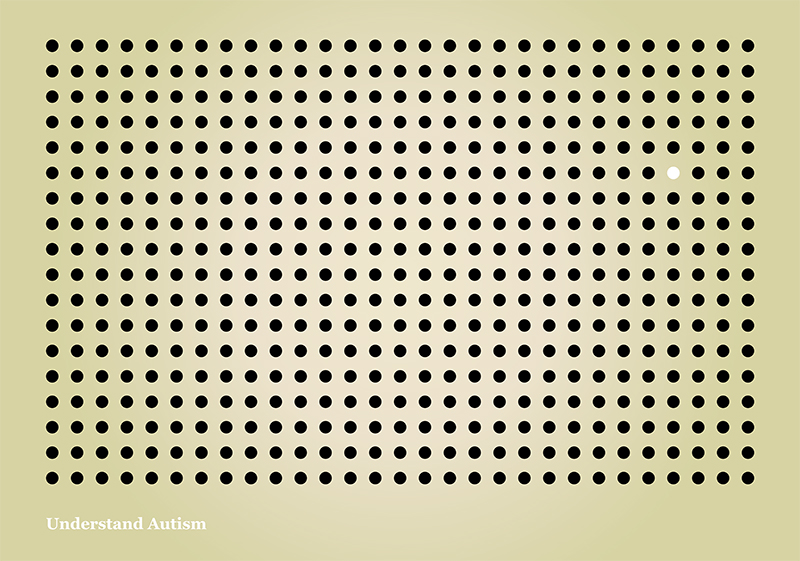 Potraktowała temat właściwie zupełnie odwrotnie. W swojej pracy w sposób afirmatywny a nie nasączony bólem, potrafiła wyrazić to, że osoby autystyczne nie tylko są równoważnym elementem struktury społecznej ale, że są ich punktem kluczowym i punktem który nadaje wyjątkowość temu społeczeństwu. Tak w pracy pani widać ten punkt jedyny, który różni się od całej struktury. Jest tym punktem który decyduje o wyrazie artystycznym i urodzie plastycznej tego plakatu.
Janusz Janowski, Prezes Związku Polskich Artystów Plastyków

---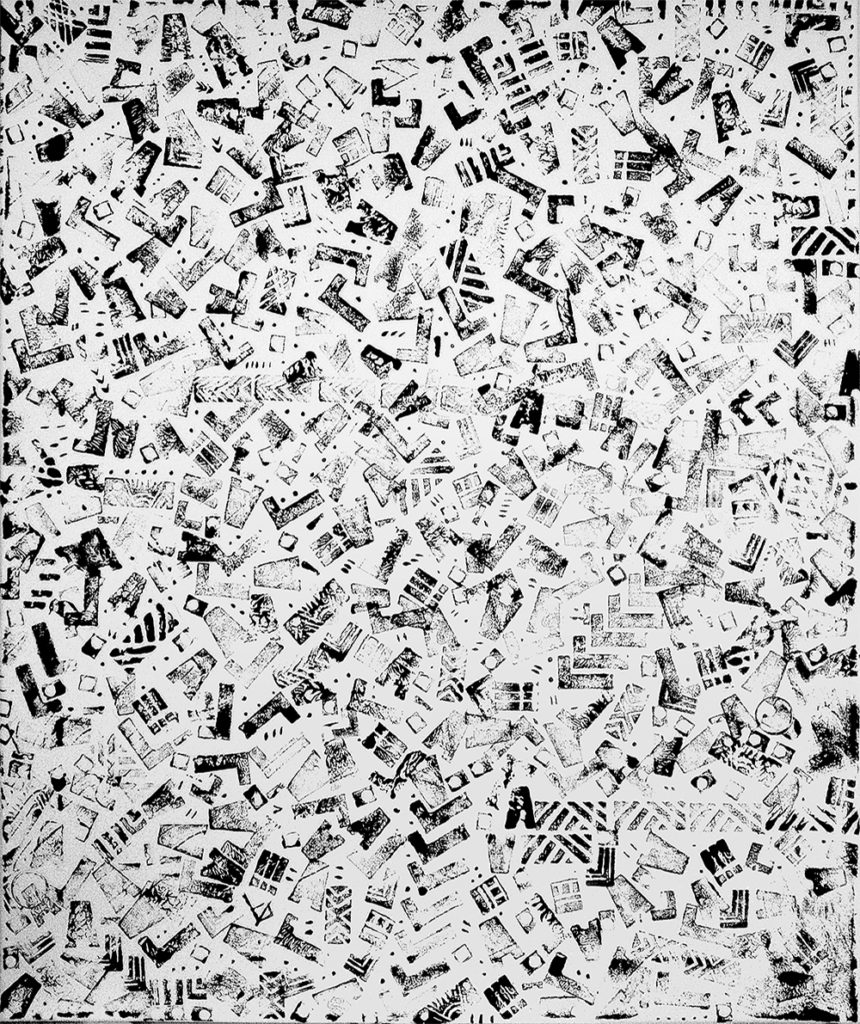 What a pleasure to be part of the TOP 30 finalists selected by BigAwards Barcelona! My painting will be presented in the CAGE Gallery in Barcelona from September 26 and during the SWAB Barcelona Art Fair!
Art Inauguration – BIG Awards finalists. "Join us for the inauguration of the thirty selected international artists of The Barcelona International Gallery Awards. These thirty artists were chosen among a selection of more than five hundred applications and their works will be exhibited at CAGE Gallery. During the inauguration, we will also be selecting the top three artworks. With this initiative, it is our aim to support upcoming international artists and promote their artwork. Come and discover some fantastic artwork created by talented artists from around the world!" CAGE Contemporary Art Gallery Barcelona.
---
Collective Exhibition in Gallery Szyb Wilson. II Review of Contemporary Art New Avant-garde, Katowice, Poland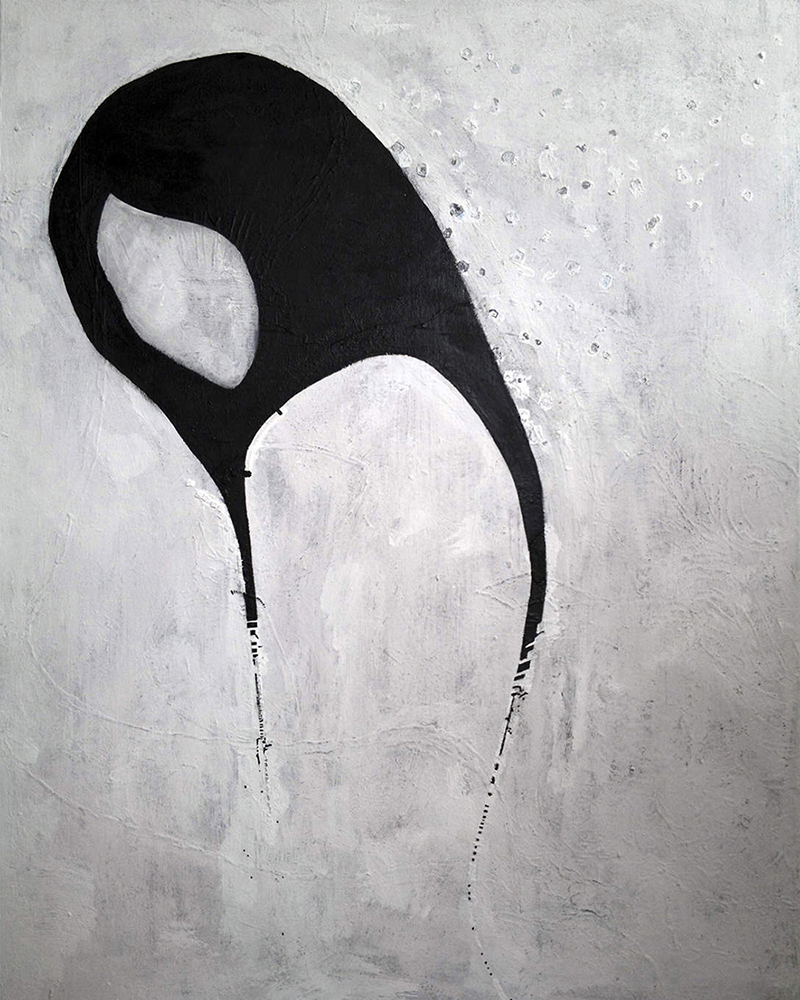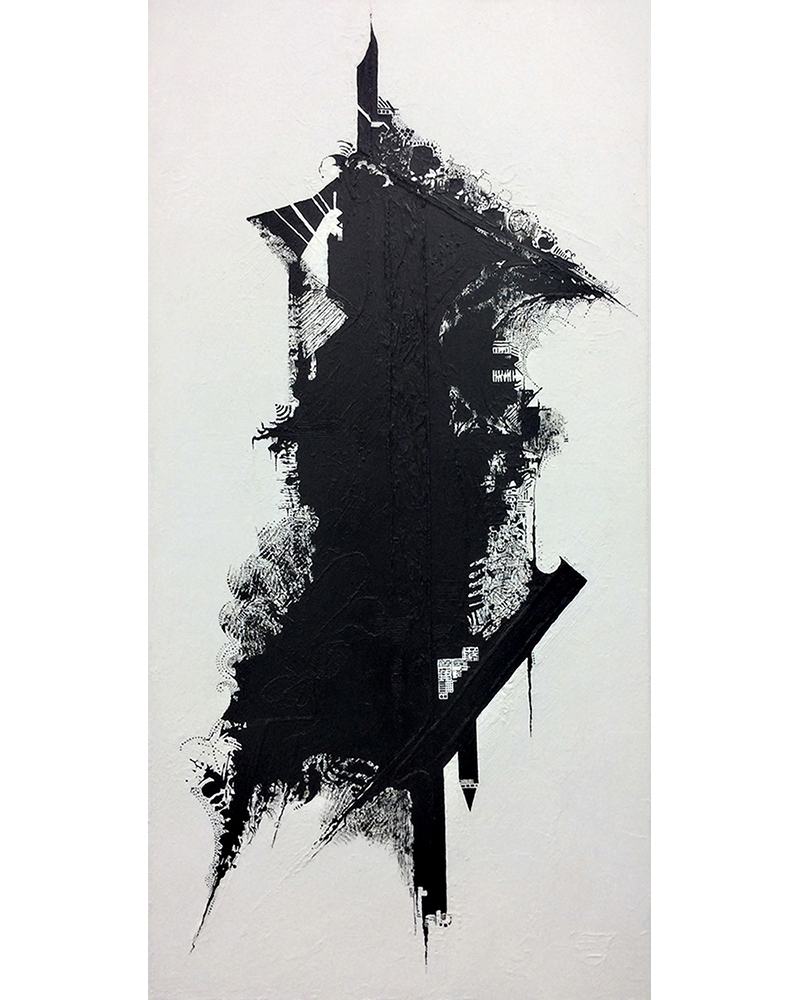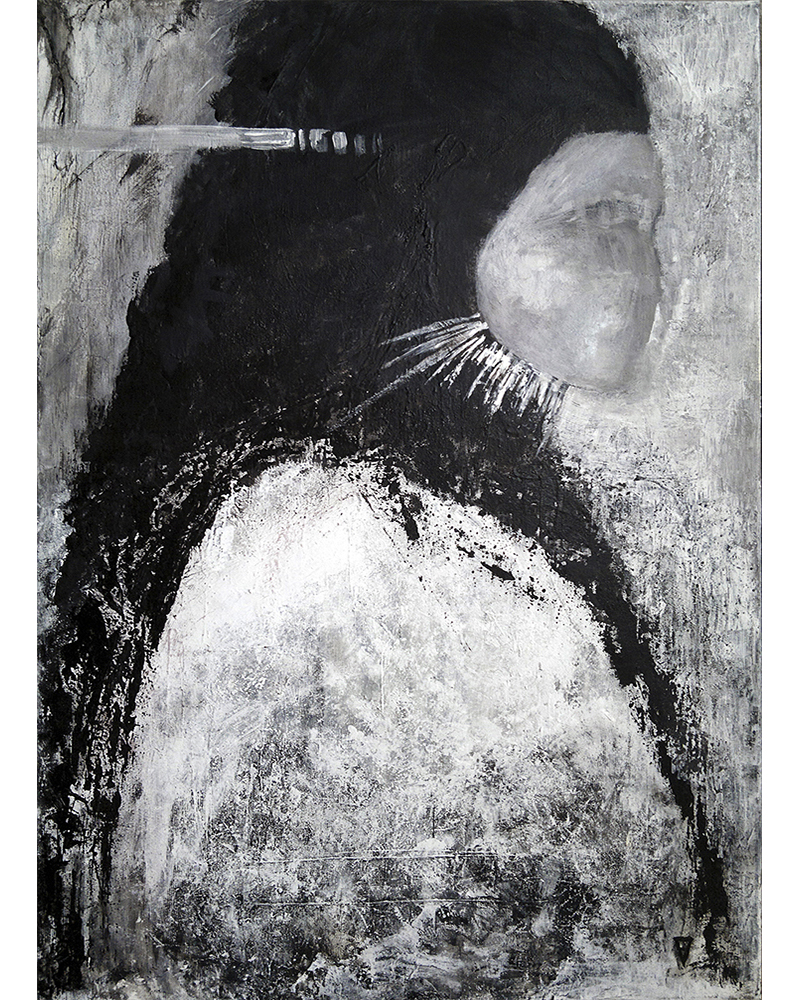 ---
"Prawdziwy sens obrazu polega na odzwierciedlaniu czegoś, co jest nieobecne, co zatem może istnieć wyłącznie w obrazie. Obraz wydobywa na jaw to co w obrazie nie istnieje, ale co może się zjawiać tylko w obrazie".
Hans Belting